Goofing around with Commerce and Craft...
Submitted by
Saskia
on July 7, 2013 - 7:57pm
I just wanted to see what would happen if I took a recognizable corporate logo – chopped it up and sewed it back together again.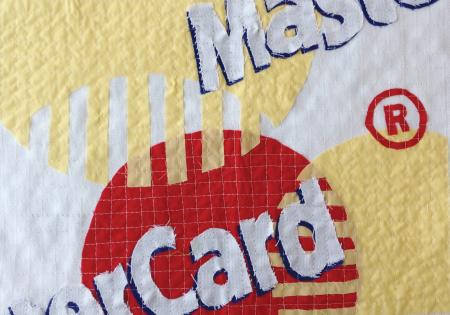 Quilted logoRegistered Trademark by Saskia van Kampen.
Just having some fun.