New Series for 2015.
Submitted by
Saskia
on July 28, 2015 - 7:40pm
I am feeling the need to make soimething and so I have started a new series of designs based on shedding. The second drawing is inspired by our favourite summer insect. The buzzing, humming cicada.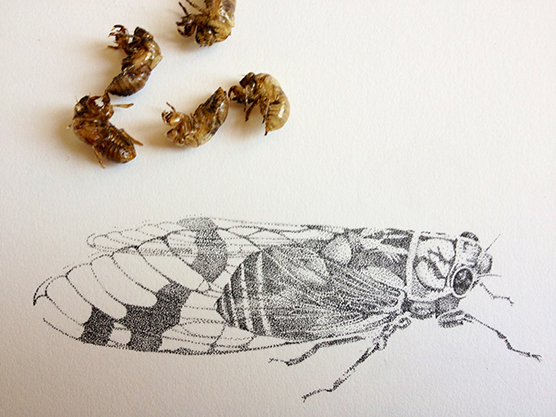 Cicada's live in a larcal state for seven years. They emerge from the graound shed their larval skins to become the lovely summer cicada.