One Fish, Two Fish—Whitehorse art installation
Submitted by
Saskia
on August 10, 2015 - 12:51pm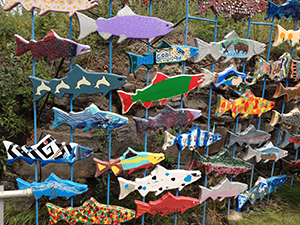 Walking along the Millenium trail that  follows the Yukon River leads you to the Whitehore Rapids Fishway. The fishway is an elaborate Salmon ladder to help the Salmon detour the hydro dam. While visiting the fishway there is a lovely art installation along the path to the outside observation decks called One Fish, Two Fish.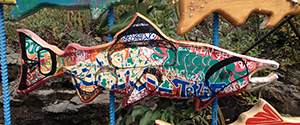 The installation is comprised of many wooden fish attached to metal stakes which have been designed by members of the Whithorse community.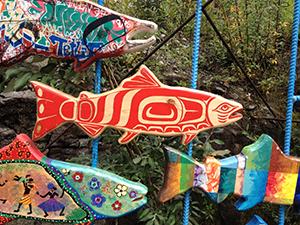 The second phase was done by children from local schools.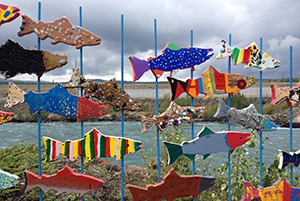 They are all a little weather beaten but that adds to their charm and also alludes to the unbelievable journey and struggle of the salmon returning to their natal grounds.