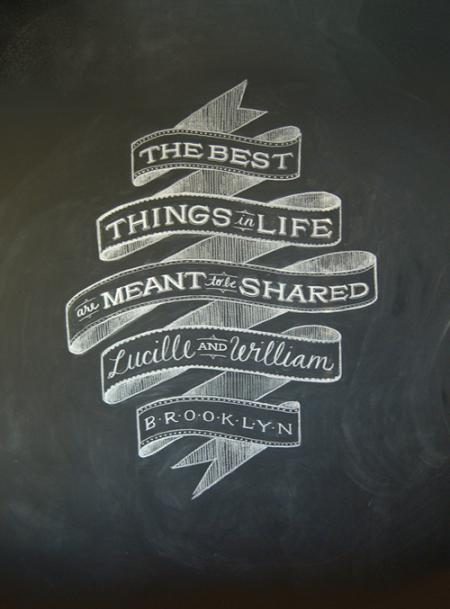 chalk typeCustom piece for a wedding reception, by Dana Tanamachi
The design firm that I work for during the day is SOS Design Inc. The main client that I work with is Dancap Productions, a company that brings live musical productions to Toronto. One of these shows, which will be in Toronto  in December 2011, is Memphis.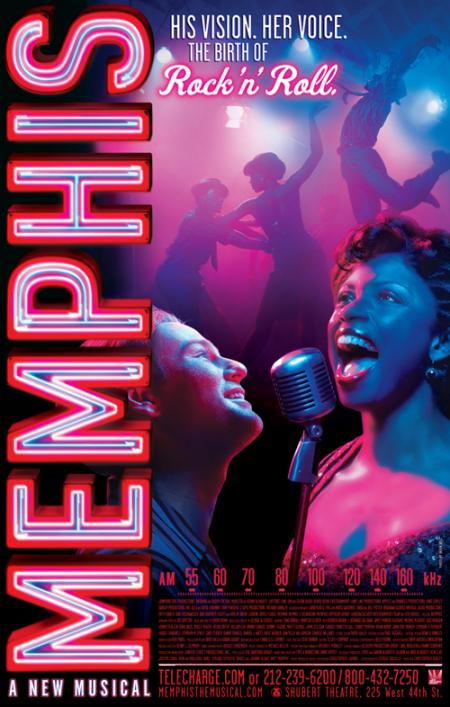 Memphis
The key art for this show is quite vibrant and I was interested in finding out who created the look. In doing a bit of research I discovered Dana Tanamachi. She designed the Memphis poster while working at Spotco (Art Direction by Darren Cox. Photography by Jason Bell).
While looking at her website I found what she is most known for… her unique talent for chalk typography.