Urban Art Celebrated
Submitted by
Saskia
on March 30, 2012 - 12:57pm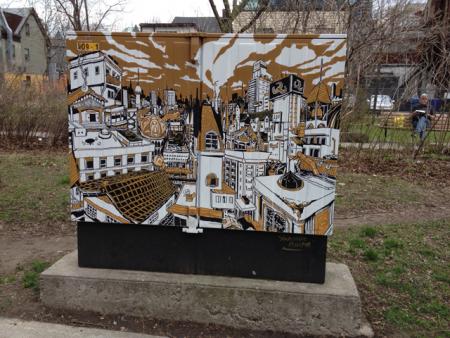 Bell Urban Art Project
The never ending arguments for and against graffitti will continue, I'm sure, until the end of time. The fact is – you really can't stop it. Mississauga wants to ban anyone under legal age from buying spray paint, broad-tipped markers or glass-cutting tools as these are all considered
tools of the trade. Do they really think this is going to stop anything?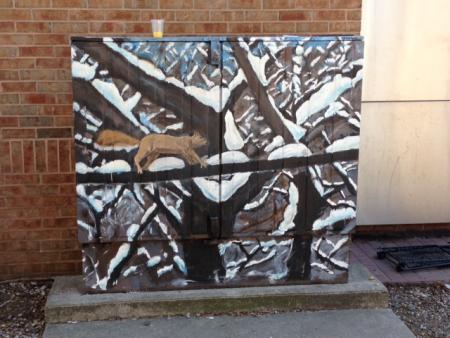 Bell Urban Art Project
Why not fight fire with fire? In 2005 Deputy Mayor Joe Pantalone along with Bell Canada and Style in Progress initiated a project that wouldcelebrate the work of street artists while strengthening and beautifying communities in Toronto.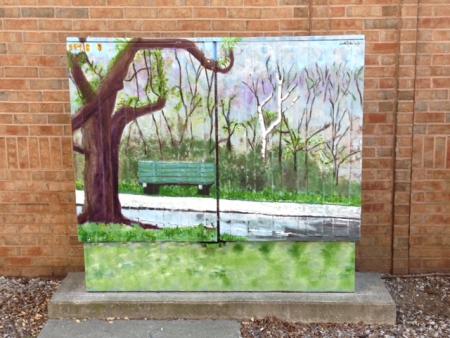 Bell Urban Art Project
Bell's OPI (Outside Plant Interface) utility boxes have always been tagged and vandalized – the boxes themselves are already an eye sore. The Bell Urban Art Project gave street artists the right to use these boxes as their canvas. Each box has become one of a kind works of art. It always brings a smile to my face when I stumble across one of these boxes in my urban travels.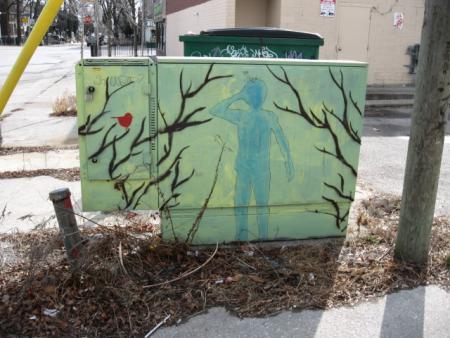 Bell Urban Art Project
If there are any art boxes in your neighbourhood email me a pic saskia@baitedhookhandmade.com.