Commission!
Submitted by
Saskia
on January 7, 2013 - 5:42pm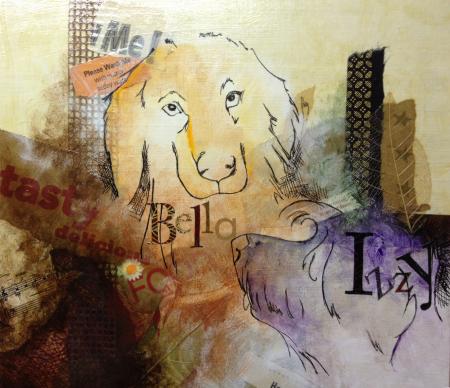 Baited Hook Handmade Commissioned Piece
In the spring of 2012 a colleague commissioned a collage from me for his wife's birthday. A dog portrait...
It was a fun but very challenging project capturing the specific personality in these dog faces. I knew them too well I think – the Black Russian Terrier terrifies me. I couldn't depict him as the blood thirsty and crazed beast that he is. I did manage to allude to the smell of the Newfie though, which makes me (and my colleague) laugh.