Bees (& the Birds)
Submitted by
Saskia
on June 6, 2015 - 9:49am


Honey Bee by Saskia van Kampen
Last night was the opening reception for the group show Bees (& The Birds) at Gravenfeather. This show is raising money for the David Suzuki Foundation's efforts to save the pollinators—pollinators include butterflies, moths, bees, flies, beetles and birds. The show features a diverse range of works done by over 40 local artists and printmakers. It was a fabulos turn out. Thank you everyone for your support of this important cause.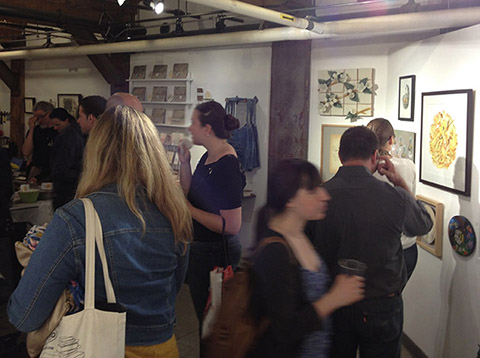 Using coffee, ink, and watercolour Japneet Kaur's contribution is a lovely reminder of the delicate balance between the behaviour of human beings and nature.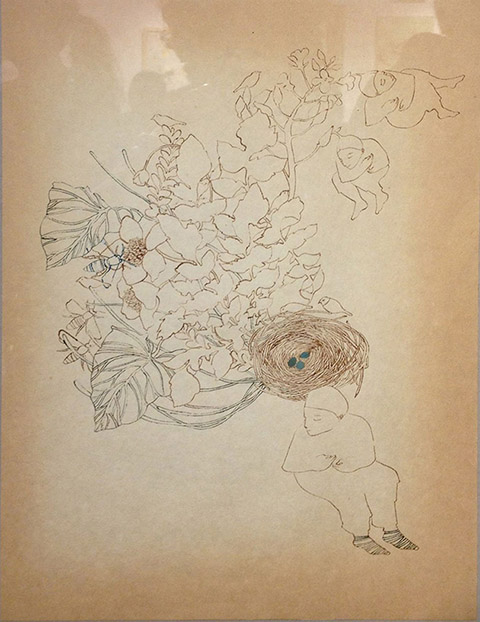 Pollination. Coffee, ink and watercolour by Japneet KaurLauren Olson (Temper Temper)'s fascination with monster's is evident in her piece A Cobweb of "Well Intentioned" Deceit.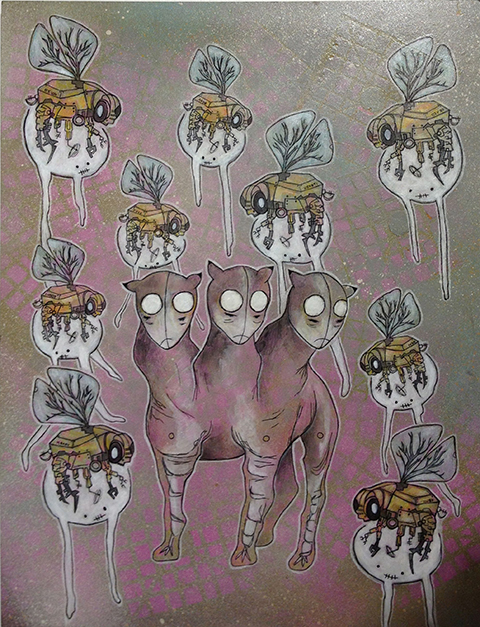 A Cobweb of "Well Intentioned" Deceit. by Lauren OlsonBeing a gardener of both flowers and vegetables it is imperative that we be aware of what we plant and who we are planting for. The photo below shows the misleading and dangerous plants that we all need to avoid purchasing. Although aphids and other such pests are harmful to our gardens the neonictotinoids do not only kill the pests. According to Wikipedia "Neonicotinoids are a class of neuro-active insecticides. In 2008 neonicotinoids came under increasing scrutiny over their environmental impacts starting in Germany. Neonicotinoid use was linked in a range of studies to adverse ecological effects, includin honey-bee colony collapse disorder and loss of birds due to a reduction in insect populations." (http://en.wikipedia.org/wiki/Neonicotinoid)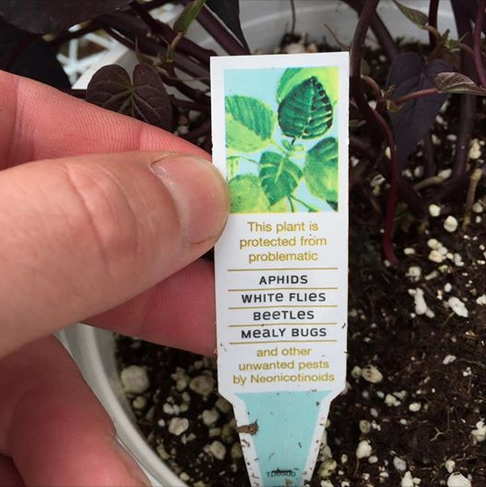 This photo was stolen off Facebook.
This is an issue close to my heart. Just yesterday I took this in my backyard. It would be a shame to cause harm to these beautiful creatures.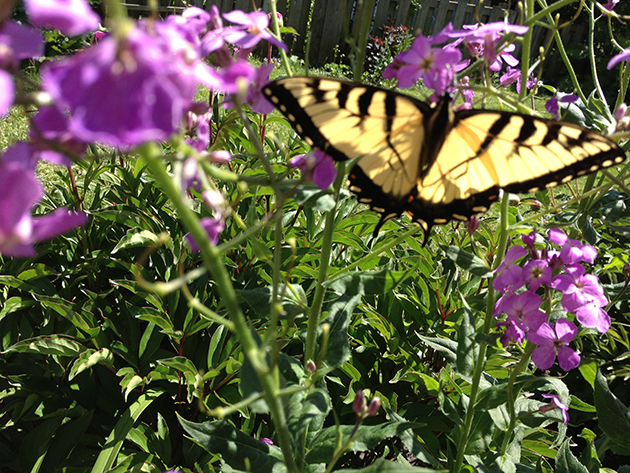 Bees (& the Birds) runs until June 27th.
Graven Feather
906 Queen Street West
Hours: Thursday, Friday, Saturday 12-7 pm