My First Street Festival
Submitted by
Saskia
on July 25, 2010 - 8:33pm
Preparing for the New Bloor Street Festival has been a whirwind of sewing, printing and planning. The fever to get things done was helped by the 34 degree (feels like 43 with humidity) weather and no airconditioning. My office is in the master bedroom of my little flat-roofed house and this room reached temperatures close to that of an oven baking zucchini bread. But I got it all done: 24 sets of cards, 46 sock monkeys, 55 neopolitan ice cream garlands, 11 sets of tags and 13 cat-nip toys, as well as promotional items including iron on labels, tags, rubber stamp, packaging and promotional postcards.
The biggest push was the website and blog. With the millions of people who would be flocking to our table at the street festival I needed the website and blog ready. A big thanks to Jeff for getting this all done on time.
Since this was my first experience as a vendor at a street fair I went in with a fellow crafter. We shared our table, as well as our excitement and our trepidations. A big thanks to Michelle http://www.kemptonjones.com/ for all your support.
Saturday morning was overcast and it didn't look too promising - cloudy and overcast. The weatherman has been
wrong before so we soldiered on.  Set up began at 9:00 for a 1:00 start time. We grabbed our table, unloaded the car, drank coffee and waited while we watched the clouds darken.
The first hour was exciting. Our table was festive, colourful, with carefully planned topography of ranging heights and sizes. Brightly coloured packages of cards, bowls of shiney pins, monkeys and owls mixed together with bright patterns and button eyes, encouraging passers-by to stop and drink it in. A tall tree with paper leaves beckoned the crowds with decorations of ice cream garlands whipping around in the storm-like breeze. Our table was smashing but one of the few without a tent.
By 2:00 we had chatted with many potential customers and other street festival participants. Some became actual customers which was encouraging. 
The rain started just after 2:00 and was manageable at first. We had a tarp and in a flash Michelle and I could cover our table to protect it from the drizzle. We became quite skilled at it. My mom and my good friends Marie, Kim and Robert stopped by just as the rain really came down. We tried to hold the tarp up in such a way that allowed those courageous enough to brave the storm an opportunity to coninue to shop. But our arms grew weary and we ended up throwing the tarp over the table and running for the cover of a nearby tree. We watched as the pedestrians left the street or huddled in vendor tents. We were soaked but our spirits were high. It will blow over...
Fourty minutes later... Kim and Robert had gone home. Mom and Marie were across the street in the Portugese bakery trying to warm up. Michelle and I were still huddled under the tree. The storm was not blowing over. By this time many vendors had begun to pack up and we decided to do the same.
It is surprisingly difficult to pack up an un-tented table in a rainstorm without ruining months of hard work. Mom and Marie were troopers, holding the tarp up over the table to protect our wares while they themselves stood in the rain and got soaked. 
We did it! With smiles and wet hair plastered to our faces we threw soaking wet boxes into the back of Michelle's car and headed home. The rain might have cut an 8 hour festival down to 2 but now we know we can do it. It was a lot of fun and a great day despite the bad weather.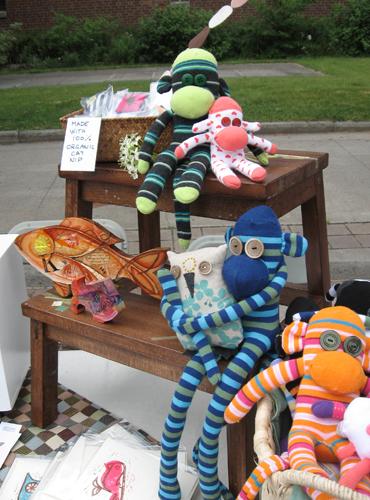 Topography.jpg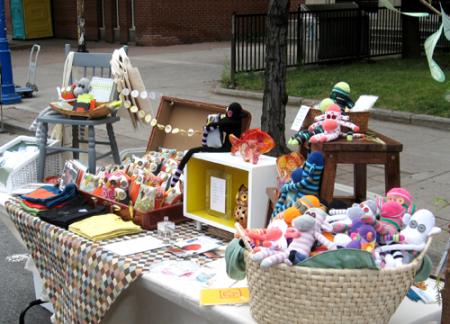 IMG_3120.JPG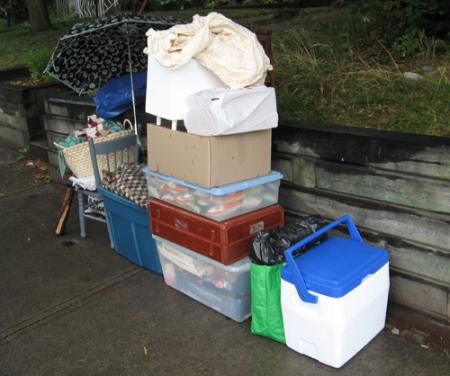 IMG_3139.JPG