Spring = Baby Showers.
Submitted by
Saskia
on June 7, 2011 - 11:50pm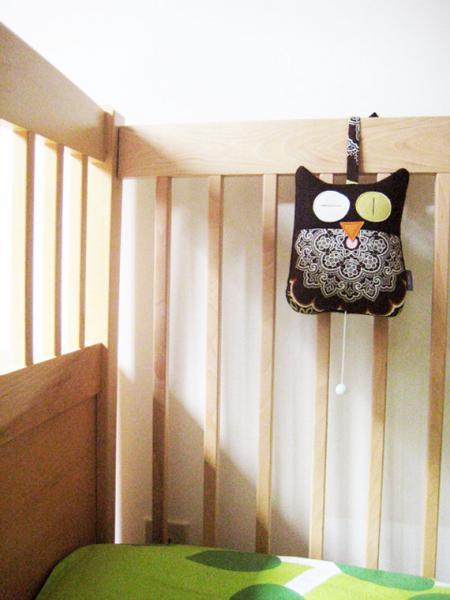 mimi owl music charmPhoto taken from etsy.com/shop/mimishop?ref=pr_shop
I went to my first baby shower of the season on Saturday. I am not one for knowing anything about babies, baby care or baby needs as I have a cat instead.
The mother-to-be is the wife of a colleague of mine. They both have impeccable taste and appreciate good design. I was beginning to panic about "the gift". I became desperate about what to get for this shower. What colour, what pattern, what if the gift doesn't go with the decor, what do babies like, what do mom's need?
On my walk home from work I saw a shop called 100 Mile Child. To quote their website: "we are a Canadian company based in Toronto and specialising in local, ethical and safe products for kids." What a fabulous shop. I highly recommend it for any of you non-kid people faced with the dilemma of the baby shower gift. Though I'm not quite sure about the 100 mile aspect, since mimi is based in North Vancouver.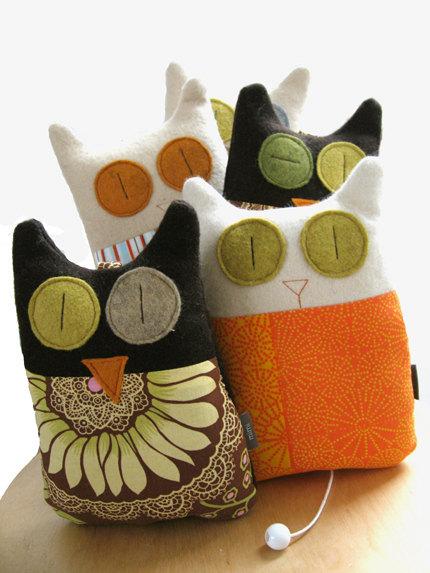 mimi music box plushiesPhoto taken from etsy.com/shop/mimishop?ref=pr_shop
I ended up buying the sweetest musical owl, that does not need batteries and that plays Brahms Lullaby. It can be used in a crib, hung in a car or on a stroller. The colours are fun but neutral enough that it will not offend any decor. And most importantly – the gift was received with great enthusiasm. Success!