The beauty of a staycation
Submitted by
Saskia
on July 10, 2012 - 10:11am
I spent the long weekend preparing for my holiday. In 37 degree weather I painted shelves and my office, did a huge purge of items that have not been used in 4 years and made myself a little hideaway for creative happines.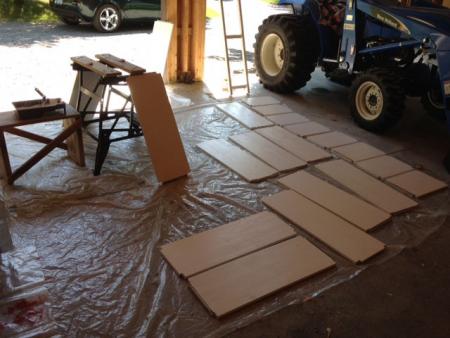 Baited Hook Handmade
I love colour but I changed the walls from a deep
sage green to white. White walls, white trim, white shelves. I didn't have time to paint the work table but that will happen eventually. The office is the master bedroom but I could't dream of sleeping in the biggest room in my house. What a waste of wonderful productive space.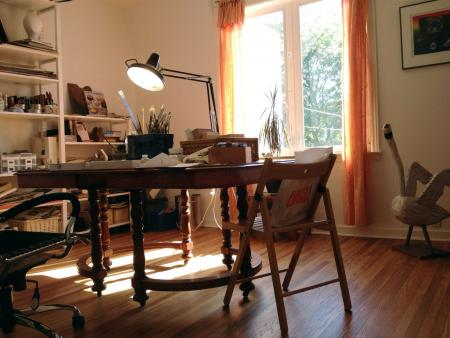 Baited Hook Kandmade
My staycation will be one of preparing for the Square Foot Show in August. 2 paintings on the go. Hopefully I will be able to produce a third in time for the show, but, no pressure. I also have a few wooden fish on the go.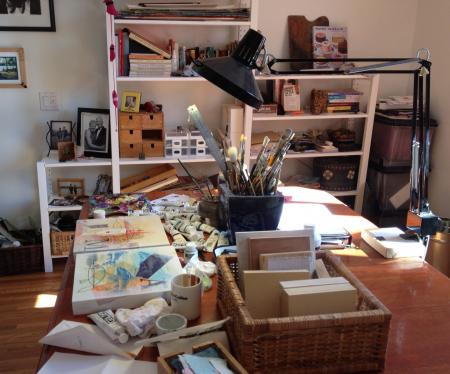 Baited Hook Handmade
In the evenings Michelle and I are cutting fabric and printing our tea towels in preparation for our shows in the fall. It is a wonderful week of creativity and general joy in making.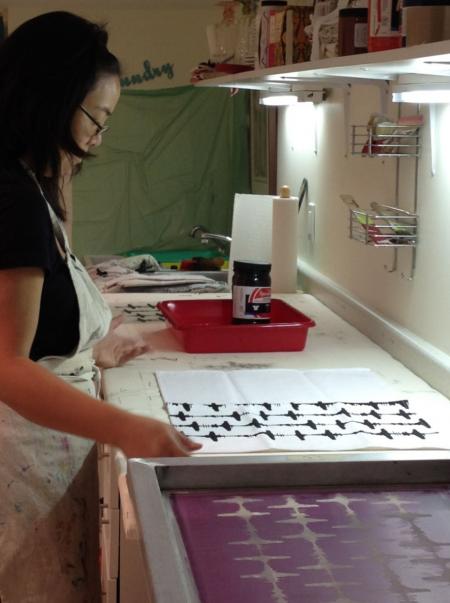 baited hook handmade
When I need a break I can wander into the yard and do some weeding, watering and soaking up theis delicious weather. The zucchinis are plentiful and I may make a zucchini loaf, zucchini cookies (surprisingly very yummy), zucchini stir fry and zucchini ribbon salad. Anyone in need of a zucchini?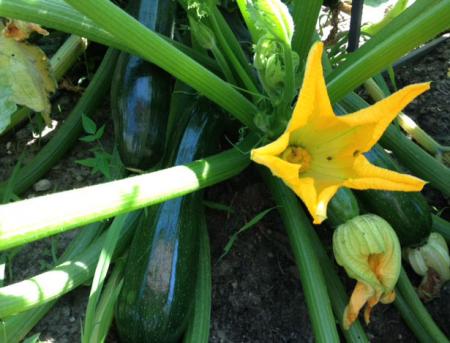 Baited Hook Handmade