Spearheard, the Belly Dancer, the Monk and the LCBO!
Submitted by
Saskia
on July 25, 2012 - 11:17am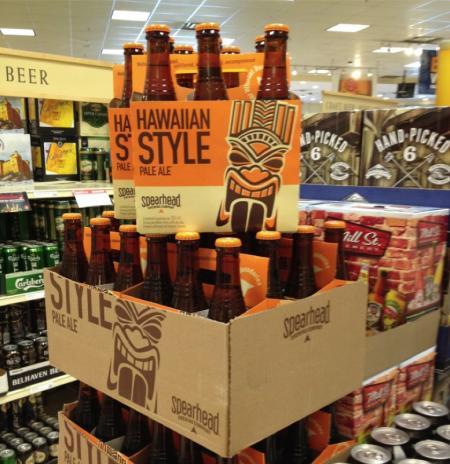 Spearhead at the LCBOI have been the designer for Spearhead Brewing Company for the past 2 years. I have been working closely with my brother, the president of Spearhead, to create a solid brand and to define their beer. Craft breweries are
becoming more and more prevalent. The competition is intense so to come up with a unique and defined style was challenging but so much fun.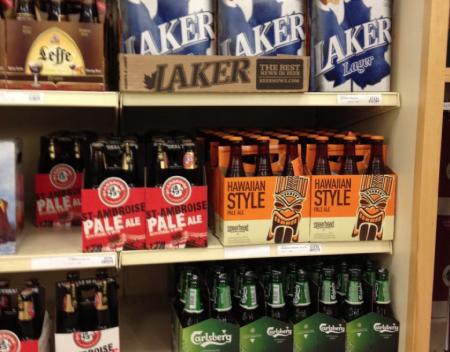 SpearheadPackagingWe have finally made it into the LCBO and to see all of our hard work on the shelves is so deeply satisfying.
The original designs were quite sophisticated. Simulated block print illustrations help reflect the handmade quality of the beer. 2 colour printing to keep things simple and each flavour easily recognizable. Over the past year the sensibility has changed and each design has evolved into a more cutting edge look and feel but the craft sensibility remains strong.
The 2 new flavours that will be launched in the fall – anyone who attended Session this year will have had a sneak peek at these flavours, are the Belgian Stout and Moroccan Brown Ale.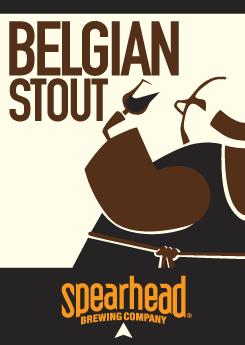 Spearhead_BelgianStoutSpearhead's Belgian Stout is a refreshing change from the standard fare out there. The Monk image was an easy sell – right down to the glassware the monk is using – it's a Spearhead tulip glass!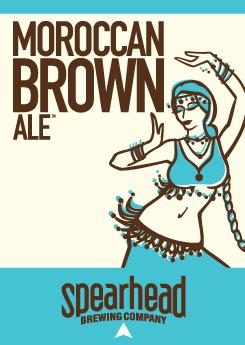 Spearhead_MoroccanBrownAleThe belly dancer image was a harder sell. I pushed for it as it is very unexpected on a beer label and I think it will be as visually stimulating as the taste is. The Moroccan Brown Ale is my personal favourite of the Spearhead beers and so the belly dancer has become near and dear to my heart.
Who needs a drink!
For information on the LCBO locations that carry Spearhead's Hawaiian Style Pale Ale CLICK HERE