Socked Monkey - A book by a talented young lady.
Submitted by
Saskia
on May 6, 2013 - 10:34am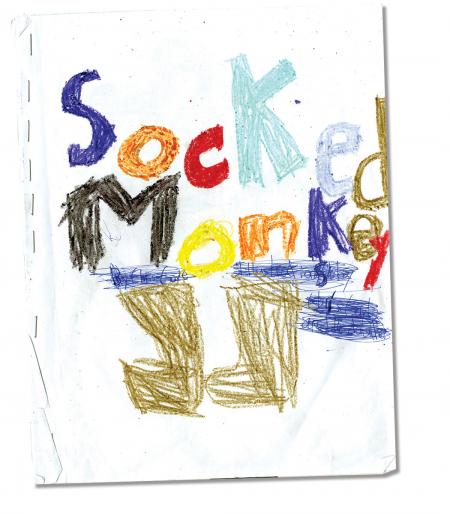 Baited Hook HandmadeBook Cover by Rowan.
The other day I was given a wonderful and colourful book titled: Socked Monkey by a talented young lady named Rowan.
She has been the proud owner of Dale for over a year now and featured him on
the first spread.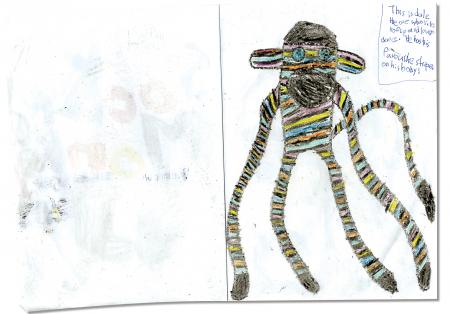 Baited Hook handmadeDale, Socked Monkey by Rowan
Rowan goes on by imagining many other sock monkeys. Monkeys, such as Mary who loves animals and Too Much Stripes who loves the colour red, are rendered with carefree strokes and bold crayon lines.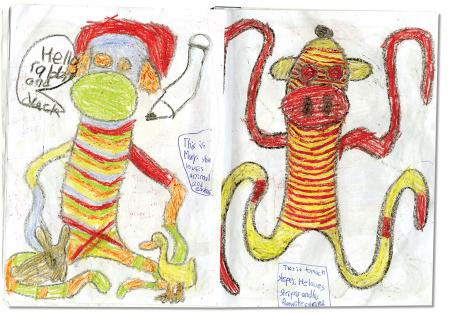 Baited Hook Handmade
Spread from Socked Monkey by Rowan
Her Irish heritage inspired the creation of Patrick who lives at the end of the rainbow, while Brownie, a purist version of the monkey, likes to eat bananas.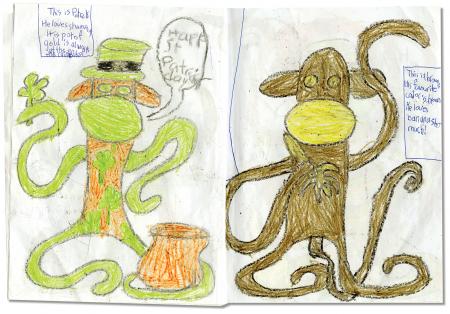 Spread from Socked Monkey by Rowan
Rowan ends the book by telling the reader about how much the monkeys like to "flip up" which I feel is a strong and finale that leaves this edition open to the possibility of a sequal. I believe that the little monkey in blue pen could become a lovely watermark or even a logo to brand a series of socked monkey books.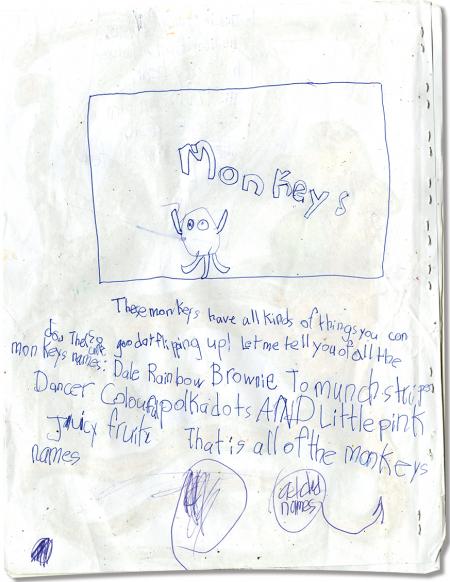 Back cover of Socked Monkey by Rowan
Thank you so much Rowan for this very thoughtful gift that puts a huge smile on my face every time I read it.