Music and creativity.
Submitted by
Saskia
on May 24, 2011 - 4:36pm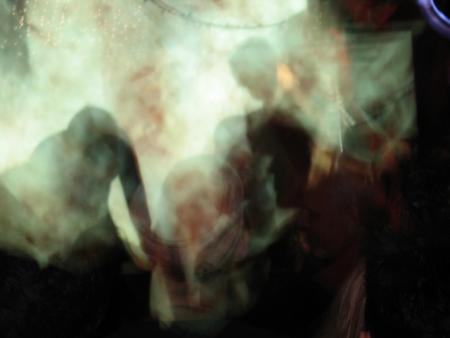 Crystal Stilts 2011Crystal Stilts Live in Toronto at Sneaky Dee's May 22, 2011. – image by Saskia.

Whenever I hit the wall and cannot find my creative energies I seek for inspiration in my music collection. Over the years my musical tastes have broadened so that I now have a vast selection of genres ranging from folk and bluegrass, indie, pop and rock to classical, world music and electronica. There isn't a mood I cannot enhance or alter by my choice of tunes.
Last week I was on vacation – staycation actually. I stayed home to  finish my basement renovation (did not get it completed–sigh) and my backyard patio. It was interesting staying in the Toronto because I took advantage of my evenings by going to see live music.
One of the bands I saw was Crystal Stilts at Sneaky Dee's. They are a band from Brooklyn who tend to sound a bit like Joy Division with some surfer sounds and punk mixed in. It was fantastic and the crowd was diverse and fun.
It was a good and inspirational night.